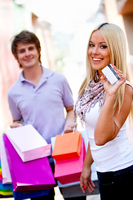 You probably use your credit card quite often, perhaps even multiple times each day. We've become accustomed to using our credit cards to buy groceries, gasoline, and even to buy fast food through the drive through window. For many individuals, the credit card has replaced the checking account as the primary management tool for their monthly budgets.
Given the prominence that credit cards have taken on, it's essential that that you follow the best practices with respect to those accounts.
Here is some credit card advice on some of the top tips for using and managing your credit cards to get...