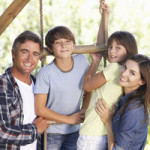 It can sometimes be easy to get stuck in unproductive patterns of behavior when it comes to personal finances. That's often the case when it comes to retirement savings. A person finds a reason not to contribute to their retirement fund for one year, and then the next, and soon they've become accustomed to foregoing retirement contributions entirely.
We know that not making regular retirement savings contributions can have a devastating impact on your ability to retire comfortably or perhaps even to retire at all.
If you believe that you may be behind schedule when it comes to planning...